GHOSTBUSTERS (2016)
Columbia Pictures Industries Inc.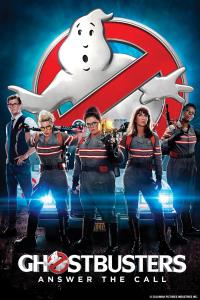 Rating
PG-13
Runtime
116 min
Release Year
2016
Synopsis
Two paranormal researchers (Kristen Wiig and Melissa McCarthy) join forces with a nuclear engineer (Kate McKinnon) and a subway attendant (Leslie Jones) to fight off a slew of ghosts that have invaded New York City. Eventually, they come face-to-face with an evil entity who can control human beings. Chris Hemsworth co-stars as the ladies' hunky receptionist. Paul Feig (Bridesmaids) directed this reboot of the 1980s franchise; Ivan Reitman, director of both the original film and Ghostbusters II, produced. Author: Daniel Gelb
Cast
Kristen Wiig
Melissa McCarthy
Kate McKinnon
Leslie Jones
Chris Hemsworth
Charles Dance
Promotional Materials
To save materials to your computer:
Windows
Internet Explorer: Right-click on the link and choose "Save Target As"
Firefox and Chrome: Right-click on the link and choose "Save link as..."
Mac:
Hold down the option key and click on the link and choose "Save Image As"
Trailer